Vertical Blinds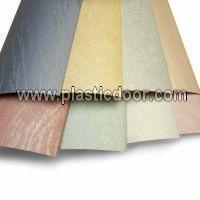 Product ID: PVC Vanes
The traditional elegance and functionality of a vertical blind makes it the perfect option for your home. Vertical blinds are a timeless window solution that remains sleek and effortlessly smart.
Founded in 1983, Danny Plastics is an experienced Taiwan based manufacturer of outdoor furnitures, such as Vertical Blinds (PVC). The PVC material helps you clean each blind easily when dirt is on. Because of that, we always provide the PVC Vertical Blinds that are specially manufactured in order to meet various demands from the industry.
Discover more about our PVC Vertical Blind products for your home on our official website.
» Specifications:
Vane size:(mm)

W x T
89 x 0.55 mm
89 x 0.66 mm
89 x 0.75 mm

Vane size:(inch)

W x T
3.5" x 0.02"
3.5" x 0.03"
3.5" x 0.03"
» Features:
Vertical Blind vanes with PVC material.
Straight shape, no transformation, anti-static.
Easily cleaned.
Maximum length of vane:4.8meters