WPC Plank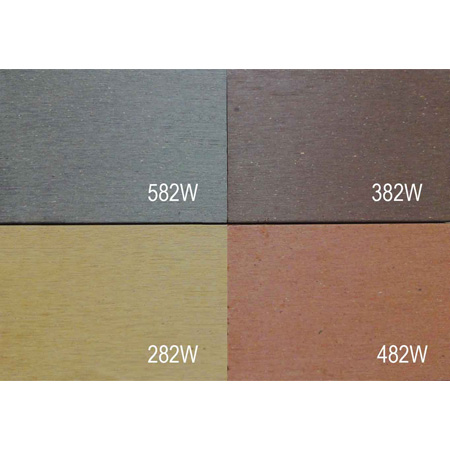 Green Building materials - WPC Plank
The WPC plank has different colors for you to choose from, and they are perfect for outdoor furniture construction. If you want to have a long-lasting furniture, we are your top choice. With years of experiences, we are professional in offering durable building materials in high quality. We also emphasise on the environmental issue, so we use recycleable materials to make your products more green. Please do not hesitate and contact us for more information!
» Features:
• Country of Origin: Taiwan
• The Green Building Material is made from recycled PE and wood flours; recyclable
• Natural colors
• Multi-functional; suitable for outdoor furniture, deck, sign post, railing and walkway
• Weather enduring; anti-decay; toxic free
• Water, rust and mildew/moth resistant
• Great absorbance of shock and force
• Easy to drill, cut, plane and trim
• Easy to transport and construct
• Environmental friendly
• Less maintenance

• Size(mm)
o (W x H) 142 X 25 mm
• Size (inch)
o (W x H) 5.59" X 0.98"




» Order Information:
Minimum Order: Negotiable
FOB: Kaohsiung, Taiwan