DIY Garden Bench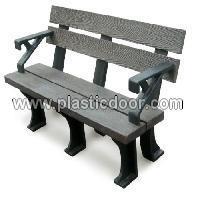 DIY Garden Bench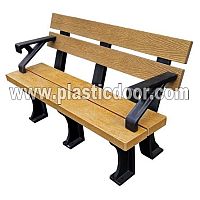 Product ID: 48
You must need a DIY garden bench if you want to have some fun with friends outdoor. This product is designed for outdoor activity and easy to install. This is made of weather endurable material. Whether it rains or snows, you don't have to spend extra time to take care the Danny DIY garden bench. Its simple structure make the installation can be done in few steps. After placing a Danny product in the yard or garden, you can own a space to be relaxed and have good time. If you need specific size, the DIY garden bench is also able to customize. So don't be hesitated! Just bring it home right away.
» Specifications:
Size :(mm)

(L x W x H)1330 x 610 x 820mm
armrest size:350 x 238 x 70mm

Size :(inch)

(L x W x H)52.36" x 24.01" x 32.28"
armrest size:13.78" x 9.37" x 2.76"
» Features:
Origin Country of the DIY Garden Bench: Taiwan
Made from recycled material and recyclable
Weather enduring ; anti-decay ; toxic free
Water , rust and mildeu/moth resistant
Elegant look of natural grain surface
Special design for easy DIY installation
3-degree tilt sitting surface design for ergonomic lower-back support
Stainless steel hardware included
RoHS compliance
The Bench is available in three colors
» Order Information:
Minimum Order: Negotiable
FOB: Kaohsiung, Taiwan